A typical GM screen with charts, tables, etc. This was the first GM screen ever published.3 Cardstock sheets Universal Fantasy Supplement.

Printing Information
1st Printing:(1977)
2nd Printing:(19??) May have 3 holes puched in the left side. ?

Auction History
click thumbnails to enlarge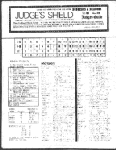 Judges Shield (1st)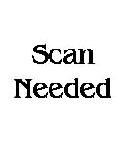 Judges Shield (2nd) ?