Four 8.5" x 11" sheets of heavy cardboard, printed on "eye-saver" green for easy reading at a distance. All charts and tables necessary to play TRAVELLER are reproduced on them, those needed by the Judge on one side and those needed by the players on the other. Combat charts have all appropriate modifiers figured in. All weapons from Mercenary included also. Sheets may be fitted together to form a screen.

Printing Information
1st Printing:(19??) No Judges Guild address.
2nd Printing:(19??) Has Judges Guild address.

Auction History
click thumbnails to enlarge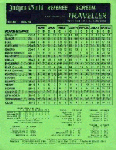 Judges Shield/Referee Screen(1st?)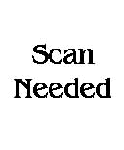 Judges Shield/Referee Screen(2nd)