This is a the ancient stronghold of Yrammag with six tower levels and five dungeon levels. A 32-page booklet of a very tough D&D scenario. It is designed for very advanced characters, and includes encounters with everything from giant rats to a minotaur and a demon. Tables have been provided for the random location and activity of the great Trammag, so that it will be a surprise each time the dungeon is entered by the adventurers. The surrounding wilderness is mapped out according to our Campaign Hexagon System, and Yrammag's spells are listed to provide a complete and detailed dungeon adventure, created and officially approved for use with D&D.

Printing Information
1st Edition:(1978) Cover is in black and blue only, showing a tower with assorted creatures.
1st Edition,2nd Printing:(19??) Red, green and orange colour cover.
2nd Edition:(1980) Cover shows five robed figurs throwing bubbles.

Auction History
1st: VG: $6.51 (2/01), G:$6.50 (3/01), G:$4.49 (3/01), VG:$5.50 (4/01)
2nd: EX:$4.00(6/01)
click thumbnails to enlarge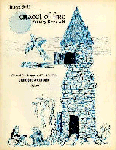 Citidal of Fire(1st)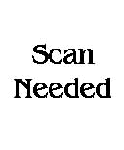 Citidal of Fire (2nd)

Citidal of Fire (3rd)