The second book in the "Wilderness Series", this 48-page work details the villages of Lightelf and Palewood, plus twenty-two five-mile hexes in the area of the Wood of the Gnomes, with maps of the villages. All maps are designed for easy removal. Includes histories tables, inhabitants, plus much more. An Official Campaign Aid approved for use with D&D.

Printing Information
1st Printing:(19??) Monochrome cover.
2nd Printing:(19??) Color cover.

Auction History
click thumbnails to enlarge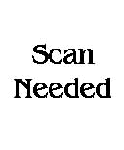 Spies of Lightelf (1st)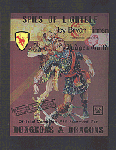 Spies of Lightelf (1st)